Get control over your entire fleet
Save on operational costs
FleetOR offers web based centralized vehicle tracking dashboard. With its state of art tracking features, knowing the whereabouts of your vehicles becomes convenient and affordable at once.
Monitor all your assets like Truck, Bus, DG Set, Excavator and other construction equipment in a single application.
Over 4,200 Fuel Monitoring systems deployed in various industries such as long-haul transportation, stone crushers, mining and construction.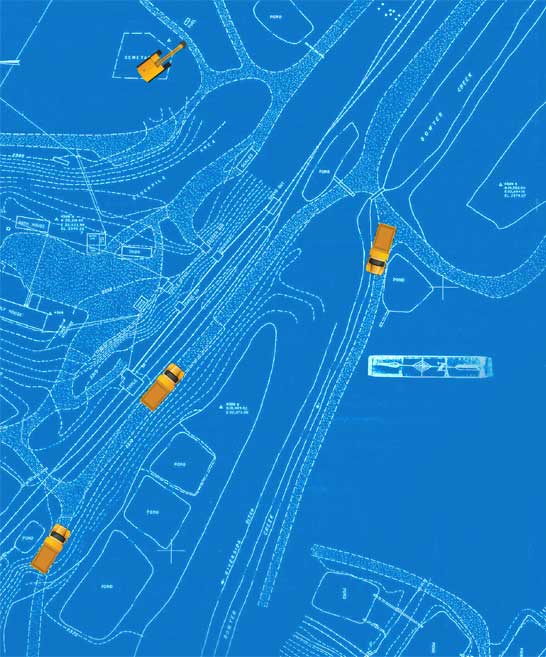 Key Features
We believe in technology that really helps reduce the cost of operations, brings efficiency and most importantly the ease of use and adaptation to the existing industry process.
Unique Feature
An exclusive feature of FleetOR that has won the appreciation of fleet owners across India, is it "Automatic Fuel Refill / Theft Detection & Alerting System". It notifies you the fuel event with Time of event, Place and Fuel quantity in Liters. We found that, most fuel pilferages happens at the refill time. So both REFILL & THEFT alerts are equally important to keep an eye on.
Refill Detection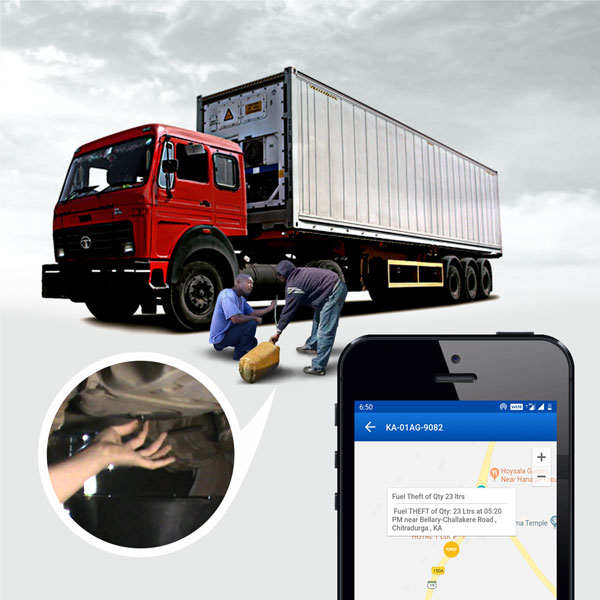 Theft Detection
Our customers report 12-15 Liters of fuel savings per vehicle, Everyday!
Request a Live Demo, Now!
Robust, Industry Grade Hardware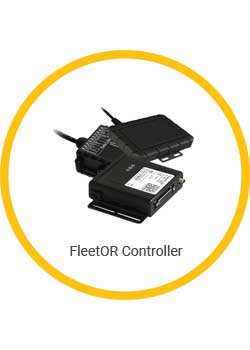 Industry grade Controller with in-built GPS & waterproof Digital Fuel Sensor. All hardware are rugged and suitable for heavy commercial automotive use. Field proven for 5+ years.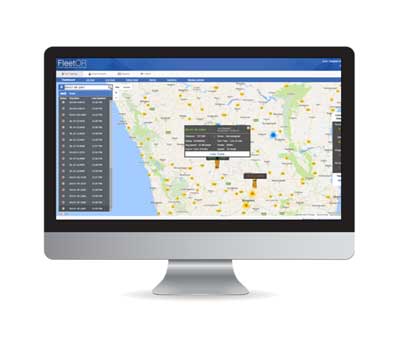 Easy to use Web application with secure login to access your entire fleet data in a single Dashboard with Official Maps. Historical data storage for 6 months in cloud.
Know when the vehicle is on dispatch, monitor the journey and know when it reaches the destination. All at your fingertips, from anywhere, anytime! Monitoring departures and arrivals has never been this easy.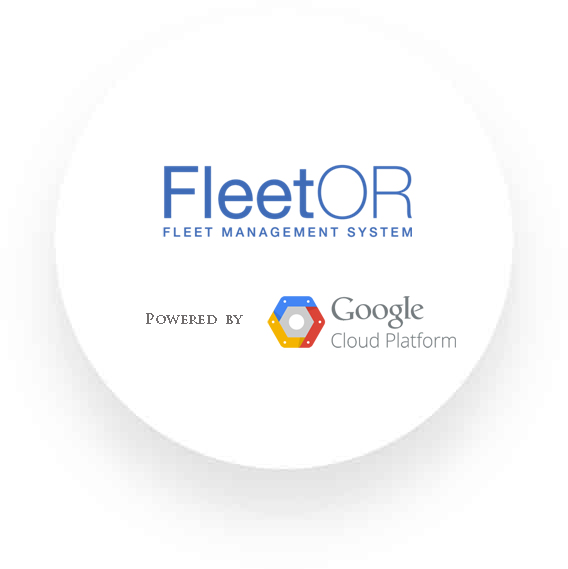 Journey reporting like never before
Unique reports to manage with ease
Our unique reports allows you to easily get executive travel summary of all your assets. Get report on all the journeys made between your pickup hub to destination with every details such as total time taken, stops en-route, alerts in journey, Fuel refills, mileages. Its easier now to compare how different vehicles performed in same route!
Want to know how it will help your transportation business?
Understands Machines
FleetOR can be installed in Excavator, DG Set and other Construction Equipment. It monitors asset utilization and notifies work start & stop events. Work hours, Fuel Efficiency and asset utilization reports makes the site work management easy.
Mobile App for all your tracking needs
Experience the first ever mobile app that combines Fuel monitoring & GPS based asset tracking features intuitively. Powered by Google Cloud Platform, the push server delivers the notification to your mobile proactively. Say goodbye to manual refresh and go on with your business activities. When there's message, you will receive notification.

Contact Us
Please call us @ +91 8152913000 or fill the form below; We'll be glad to reach out to you.
ORMAT TECHNOLOGIES PVT. LTD.#32, First Floor, 3rd Cross, Judicial Officers' Layout, Sanjaynagar, Bangalore – 560094, INDIA.